el agua que nos separa
es un ser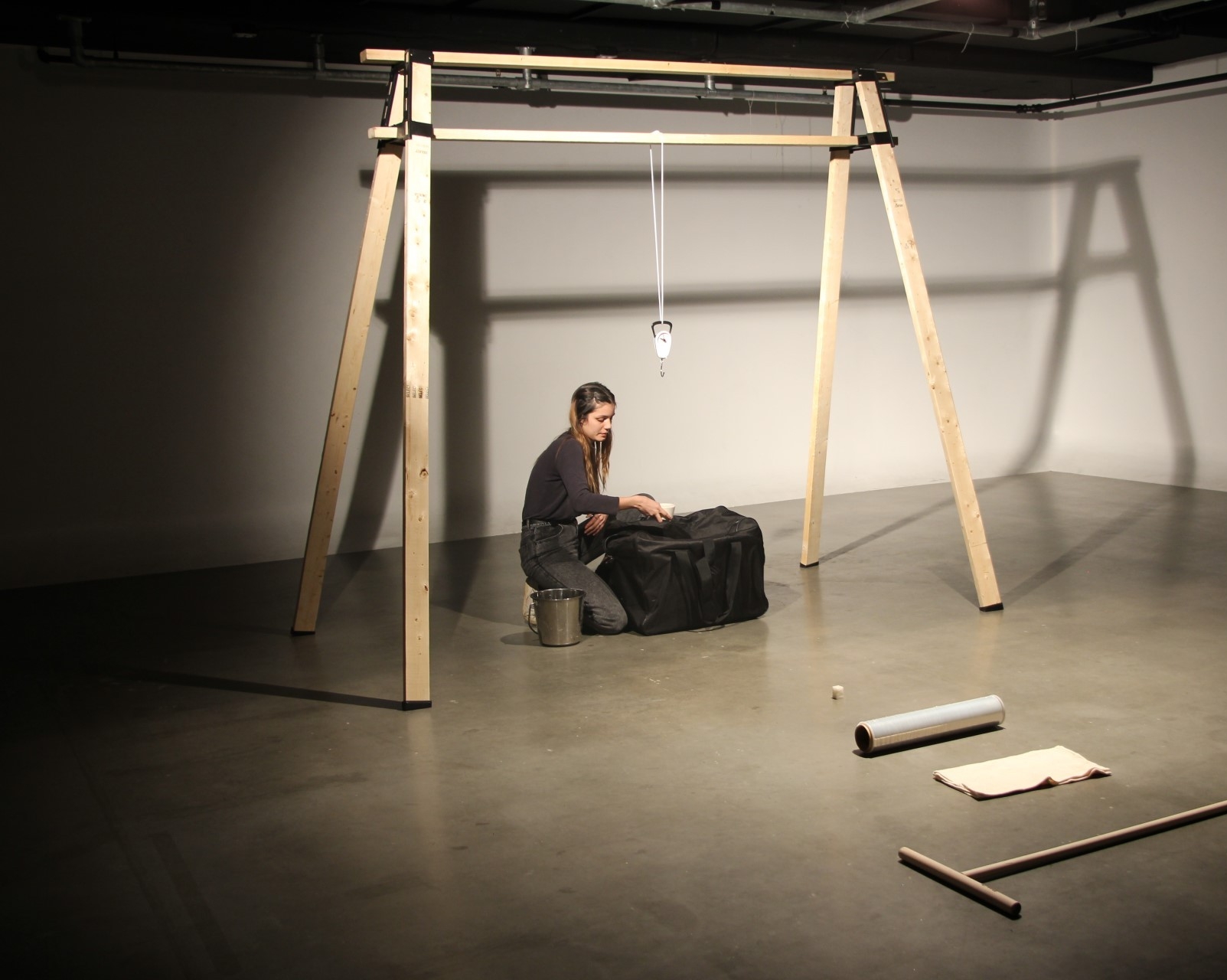 el agua que nos separa es un ser
sculpture, performance
water, suitcase, scale, camphor soap, seran wrap,
Cuban mop
2020
Click here to watch the performance video.
El agua que nos separa es us ser
is a performance work in which the poetic function of water is interpreted as an active cultural monument in the Cuban diaspora. The liminal space which occupies the sea between Miami and Cuba is a Third Space, an ephemeral site for the exchange of cultures where power shifts and cultural signifiers are re-appropriated, hybridized, and created.
The performance's center is a hybrid object - a
maleta
(suitcase) that has been fashioned to hold water.
Maletas
, in this context, are 50-pound bags that have been wrapped in plastic, bursting at the seams with shoes or soap or coffee. Sending a
maleta
is one of the only ways for those living outside of the island to support their families in Cuba, where basic items are scarce or too expensive. This process of making the suitcase becomes a ritual of care in the every day lives of Cubans abroad. Larrosa's hybrid
maleta
holds salt water instead of shoes, morpohing into a poetic object, a metaphor of the Third Space.
For this performed ritual, Larrosa meticulously weighs the
maleta
, adding and removing water to get it to weigh exactly 50 pounds. Once at the correct weight, a block of camphor soap is placed in the saltwater, blessing the bag and the spaces it occupies. Larrosa then seals the suitcase with seran wrap. Blessed and wrapped, the
maleta
hangs from the scale, ready to be sent, and the ritual concludes.